J. Brett Freeze of Global Technical Analysis believes the S&P 500 is presenting short term traders a low-risk entry point to short the S&P 500, anticipating a pullback into Friday's Federal Reserve SOMA portfolio maturity ($11.4B liquidity drain). A confluence of six resistance levels lies between 2895.50 and 2912.50 as shown on the graph below (red box). Currently S&P futures are trading at 2901 and above three of the six resistance levels.
Traders can establish a short position below the highest resistance level of 2912.50 and limit risk with a stop loss order on a daily market close above 2912.50. The potential downside for the S&P 500 is 2835.50 as circled in the graph. If the market closes above 2912.50 traders should then use that as a pivot point, whereas you are long the market above 2912.50 and short below that level.
The link below penned by GTA provides a user's guide to this analysis.
---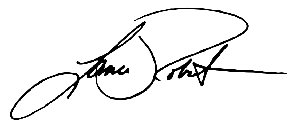 Lance Roberts is a Chief Portfolio Strategist/Economist for RIA Advisors. He is also the host of "The Lance Roberts Podcast" and Chief Editor of the "Real Investment Advice" website and author of "Real Investment Daily" blog and "Real Investment Report". Follow Lance on Facebook, Twitter, Linked-In and YouTube
Customer Relationship Summary (Form CRS)
> Back to All Posts