IMPORTANT NOTE: Each week we produce a chart book of 10 stocks which have hit our watch list for potential additions to our long-short equity trading portfolio. With the recent sharp advance in the market, we were only able to find 3-Long and 3-Short candidates this week. This is indicative of an overextended bull run that is due for a correction.
This week we used our NEW HEAT MAP TOOL (Click on HEAT MAP in the menu bar above) to screen for our candidates. Change the layout to GRID and then short by a fundamental or momentum ranking.
As noted last week, the new SCAN TOOL also has several new screening parameters to include both fundamental factors (Piotroski Score) and momentum factors (Mohanram Score) along with Zack's rankings.
HOW TO READ THE CHARTS
There are four primary components to each chart:
The price chart is contained within the shaded area which represents 2-standard deviations above and below the short-term moving average.
The Over Bought/Over Sold indicator is in orange at the top.
The Support/Resistance line (green) is the longer-term moving average which also acts as a trailing stop in many cases.
The Buy / Sell is triggered when the green line is above the red line (Buy) or vice-versa (Sell).
LONG CANDIDATES
MU – Micron Technologies
After a big decline last year on inventory builds, MU has begun to recover.
A break above the 200-day will set up a decent entry with a "buy" signal being triggered.
MU, unlike most of the rest of the market, is not overbought yet.
Buy on break above 42.50
Stop is $37.50
COP – ConocoPhillips
COP broke above the longer-term resistance and is close to triggering a buy signal.
There is currently upside to $77 with a very tight stop directly below so risk/reward for a trade is good.
Stop-loss is currently $65
RHI – Robert Half International
After a very sharp correction last year, RHI has cleared resistance.
Currently, RHI is NOT extremely overbought and is close to triggering a buy-signal.
Buy at current levels
Stop-loss is $62.50
SHORT CANDIDATES
GILD – Gilead Sciences
GILD rallied and failed at resistance within an ongoing downtrend.
Position can be shorted at current levels with a target of $60.
Stop-loss is at $71
CPRI – Capri Holdings
CPRI has rallied from recent lows and remains on a deep sell signal.
CPRI can be shorted at current levels with a target of $32.50
Stop-loss is currently $46
HAS – Hasbro
HAS rallied and failed at major resistance.
Recent news from Mattel also likely doesn't bode well for HAS.
Short on any rally towards $90.
Target is $77.50
Stop-loss is currently $93
---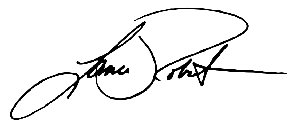 Lance Roberts is a Chief Portfolio Strategist/Economist for RIA Advisors. He is also the host of "The Lance Roberts Podcast" and Chief Editor of the "Real Investment Advice" website and author of "Real Investment Daily" blog and "Real Investment Report". Follow Lance on Facebook, Twitter, Linked-In and YouTube
Customer Relationship Summary (Form CRS)
> Back to All Posts