HOW TO READ THE CHARTS
There are four primary components to each chart:
The price chart is contained within the shaded area which represents 2-standard deviations above and below the short-term moving average.
The Over Bought/Over Sold indicator is in orange at the top.
The Support/Resistance line (green) is the longer-term moving average which also acts as a trailing stop in many cases.
The Buy / Sell is triggered when the green line is above the red line (Buy) or vice-versa (Sell).
LONG CANDIDATES
PGR – Progressive Corp.
While PGR is on a short-term sell signal, it is sitting on important long-term uptrend support. The last violation of that trend support was fully reversed within just a few weeks.
Given the bullish bias to the stock, and considering there are very tight parameters for a trade, a long position can be added.
Buy at current levels.
Stop is $72.50
MMM – 3M Corp.
MMM has been under a lot of pressure from trade war concerns and a slowing economy. However, much of the downside appears to have been rung out for now.
Buy a position with a stop at $155.
Initial target for the trade is $175-180
The set up for the trade is pretty clear with limited risk and decent reward.
ROK – Rockwell Automation
ROK is on a very deep oversold "sell signal" and sitting on important support from previous bottoms.
Previous oversold conditions have lead to decent rallies.
Buy a position at current levels.
Stop-loss is very tight at $145
Target is $165
AMGN – Amgen, Inc.
AMGN recently broke out to new highs and has triggered a buy signal from fairly low levels. A bit of a pullback is needed to add to holdings.
Buy a position on a pullback to anywhere between $190 and $200.
Stop-loss after purchase is set at $185.
ITW – Illinois Tool Works
ITW is sitting on support and is current working a sell signal. However, the risk./reward parameters suggest a trade made be in the offing.
Buy a position in ITW at current levels.
Target for trade is $155-160
Stop loss is set at $145.
SHORT CANDIDATES
AMP – Ameriprise Financial
AMP has broken several important supports and triggered a sell signal. With financial vulnerable to rate cuts, look for further declines.
Sell short the position on break of $125.
Target for trade is $100
Stop-loss is at $130
BLK – Blackrock, Inc.
BLK was recently selected as a short position near the previous highs. The sell-off has been enough to warrant taking profits.
Close out the short-position if you haven't already.
NTRS – Northern Trust Cop.
As noted above, the Fed cutting rates aren't great for banks.
Sell short NTRS on a break below $85
Target for trade is $77.50
Stop-loss is set to $90
CMI – Cummins, Inc.
CMI makes diesel engines for long-haul trucks where we are seeing substantially less demand currently.
CMI is on a sell signal and is not deeply oversold.
Sell short CMI on any failed rally to $155
Stop loss following trade setup is $160
Target for trade is $125
CSCO – CSCO Systems Inc.
CSCO is running into a good bit of trouble and is sitting on very dangerous support level.
Short CSCO on a break below $46
Target for trade is $38
Stop-loss is set to $48
---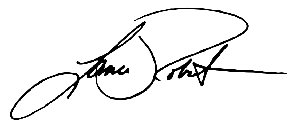 Lance Roberts is a Chief Portfolio Strategist/Economist for RIA Advisors. He is also the host of "The Lance Roberts Podcast" and Chief Editor of the "Real Investment Advice" website and author of "Real Investment Daily" blog and "Real Investment Report". Follow Lance on Facebook, Twitter, Linked-In and YouTube
Customer Relationship Summary (Form CRS)
> Back to All Posts