Portfolio Trade Alert For January 28, 2022
Trade Alert For Equity And ETF Models
This morning we are executing a few "clean up" trades as the market attempts an oversold rally. With the dollar rallying, and deflationary pressures showing up in the economic data, we are starting to trim some of our commodity trades to take in some gains.
As shown in the chart below, the market gyrations are working off the deeply oversold condition we had previously. We suspect that we will get a rally of 4-6% over the next couple of weeks as we progress through earnings. However, that rally will likely fail at resistance. As such we are trimming our PFF holdings and adding a short S&P 500 position incrementally into the rally.
As the market rallies, we will continue to add to the short and reduce our long equity exposures as needed. IF the market breaks above resistance and regains a bullish trend, we will remove the short and add back to our equity holdings.
Equity Model
Reduce Marathon Oil (MRO) to 1.5% of the portfolio
Reduce Exxon Mobil (XOM) to model weight of 2% of the portfolio.
PFF gets reduced by 2% of the portfolio.
Add 1% of the portfolio to SH
ETF Model
Reduce XLE from 4% of the portfolio to 3%.
PFF gets reduced by 2% of the portfolio.
Add 1% of the portfolio to SH
---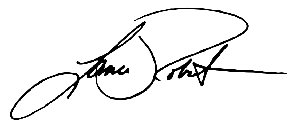 Lance Roberts is a Chief Portfolio Strategist/Economist for RIA Advisors. He is also the host of "The Lance Roberts Podcast" and Chief Editor of the "Real Investment Advice" website and author of "Real Investment Daily" blog and "Real Investment Report". Follow Lance on Facebook, Twitter, Linked-In and YouTube
Customer Relationship Summary (Form CRS)
> Back to All Posts