Portfolio Trade Alert For December 2, 2021 – UPDATED
Actions Taken In Both Equity & ETF Models
Over the last couple of weeks, we discussed the potential for some corrective action in the first two weeks of December as mutual funds distribute their annual gains. That selling came a bit sooner than expected, but our previous reduction in equity exposure and hedging reduced our overall volatility. With the deeply oversold condition now present, and the seasonal tendency for a year-end rally, we are now starting to increase our risk exposure accordingly.
We are nibbling at some beaten-up oil stocks, adding a broad market trading position, and continuing to clean up laggards. Over the next week or so, we will look to increase allocations in Healthcare, Technology, Energy, and Financials primarily. Although we will pick up opportunities wherever we find them.
Equity Model
Sell 100% of Johnson and Johnson (JNJ)
Increase XOM to target weight of 2% of the portfolio.
Initiate a 1% position in MRO (Marathon Petroleum)
Add a 2% trading position in SPY in the portfolio.
ETF Model
Add 1% to XLE bringing the total position weight to 3% of the portfolio.
Add a 2% trading position in SPY in the portfolio.
---
Please subscribe to the daily commentary to receive these updates every morning before the opening bell.
---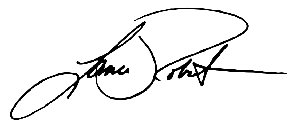 Lance Roberts is a Chief Portfolio Strategist/Economist for RIA Advisors. He is also the host of "The Lance Roberts Podcast" and Chief Editor of the "Real Investment Advice" website and author of "Real Investment Daily" blog and "Real Investment Report". Follow Lance on Facebook, Twitter, Linked-In and YouTube
Customer Relationship Summary (Form CRS)
> Back to All Posts