Trade Alert For Both Equity & ETF Models
This morning we added to our energy position in both models. After selling energy stocks when crude was north of $120, we started adding back a month ago and are adding more today as the price looks to rebound.
Further supporting our view, OPEC has started chirping about low prices, and rumors are floating that they may start discussing production cuts.
"Extreme volatility and lack of liquidity mean the futures market is increasingly disconnected from fundamentals and OPEC+ may be forced to cut production. The paper and physical markets have become increasingly more disconnected," – Saudi Arabia's Energy Minister Prince Abdulaziz bin Salman
Working against higher energy prices is the steady release of oil from the strategic reserves.
Equity Model
Increased XOM to 2.5% of the portfolio.
Increased DVN to 3% of the portfolio.
ETF Model
Sold 100% and took profits in XOP
Increased XLE to 5% of the portfolio.
---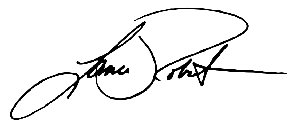 Lance Roberts is a Chief Portfolio Strategist/Economist for RIA Advisors. He is also the host of "The Lance Roberts Podcast" and Chief Editor of the "Real Investment Advice" website and author of "Real Investment Daily" blog and "Real Investment Report". Follow Lance on Facebook, Twitter, Linked-In and YouTube
Customer Relationship Summary (Form CRS)
> Back to All Posts