Trade Alert For Equity & ETF Models Only – CORRECTION
*** In the initial trade alert I stated we added 1% to XLE. That was incorrect as we initiated a 1% position of the portfolio in XOP. The trade was made correctly in the portfolio.
As we enter into the last week of the quarter, we are adding a smidge of trading exposure to portfolios ahead of the $30 billion portfolio rebalancing required by month-end. With many mutual fund managers underexposed equities, and the markets triggering a short-term MACD buy signal, there is some upside to 3900-4000 on the S&P 500 index.
As such, we are adding 5% equity in two trading index positions and increasing exposure to energy by 1% following the rather brutal sell-off recently. These are opportunistic trades that we will sell on a rally, or as needed to reduce equity exposure later on.
Equity Model
Buy 2.5% of the portfolio in the Nasdaq 100 Index ETF (QQQ)
Buy 2.5% of the portfolio into the S&P 500 Equal Weighted Index ETF (RSP)
Add 1% of the portfolio to build a starter position in Devon Energy (DVN)
ETF Model
Buy 2.5% of the portfolio in the Nasdaq 100 Index ETF (QQQ)
Buy 2.5% of the portfolio into the S&P 500 Equal Weighted Index ETF (RSP)
Add 1% of the portfolio to the SPDR Oil & Gas Exploration ETF (XOP)
---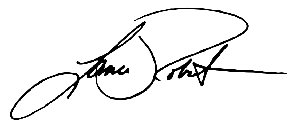 Lance Roberts is a Chief Portfolio Strategist/Economist for RIA Advisors. He is also the host of "The Lance Roberts Podcast" and Chief Editor of the "Real Investment Advice" website and author of "Real Investment Daily" blog and "Real Investment Report". Follow Lance on Facebook, Twitter, Linked-In and YouTube
Customer Relationship Summary (Form CRS)
> Back to All Posts