Trade Alert For Equity Model & ETF Models
This morning we further reduced our energy holdings as the share prices look toppy and are turning to technical sell signals. Further, oil prices are falling much faster than energy stocks, meaning energy stocks may play some catch-up in the coming weeks. Crude is down almost 20% since early November, while XLE is down only about 5%.
We also sold 100% of PFF in both models for a tax loss harvest, and we will look to reenter the position early next year when we start aggressively adding to our longer-duration bond holdings (TLT).
Also, we sent a trade alert on a spin-off from our Raytheon Technologies (RTX) holding of the sale of OTIS. Due to the nature of the spinoff, SimpleVisor did not catch the trade and put the true custodial account out of balance with SimpleVisor. The balances between our live trading account and SimpleVisor are now correct.
Equity Model
Reduce Exxon Mobil (XOM) and Devon Energy to 1% of the portfolio.
Sell 100% of the Preferred Equity ETF (PFF).
ETF Model
Reduce the iShares Energy Sector ETF (XLE) by 1% of the portfolio.
Sell 100% of the Preferred Equity ETF (PFF).
These reductions will bring our Equity Model to 38% equity exposure and the ETF model to 42% equity exposure.
---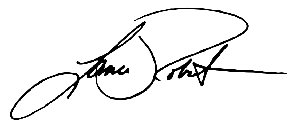 Lance Roberts is a Chief Portfolio Strategist/Economist for RIA Advisors. He is also the host of "The Lance Roberts Podcast" and Chief Editor of the "Real Investment Advice" website and author of "Real Investment Daily" blog and "Real Investment Report". Follow Lance on Facebook, Twitter, Linked-In and YouTube
Customer Relationship Summary (Form CRS)
> Back to All Posts