Trade Alert For Equity & ETF Models
As we have been discussing, we are in the process of reducing overall equity exposure and doing some tax loss harvesting going into year-end to offset the gains taken earlier this year. While we expected the Fed to maintain its stance on hiking rates, Powell's "super hawkish" comments sent the market back below support. With the employment report tomorrow and CPI next week, we are accelerating our selling a bit ahead of those reports.
We are trimming our Mega-cap technology exposure for now but will add back to these names opportunistically. We will also look to increase the "value" side of our portfolio heading into next year. We reduced the areas with the largest concentrations in the ETF model to reduce risk and rebalance holdings.
We are also adding to our 1-3 month Treasury Bill position (BIL) to absorb some of the excess cash holdings.
Equity Model
Reduce Microsoft (MSFT) by 1% of the portfolio.
Selling 1% of Google (GOOG)
Trimming Apple (AAPL) by 0.5%
ETF Model
Reducing the SPDR Technology (XLK) by 2% to match our technology weighting in the Equity model.
Trimming SPDR Communications (XLC) by 1.5% of the portfolio.
Reducing SPDR Health Care (XLV) by 1% of the portfolio.
Trimming SPDR Discretionary (XLY) by 0.5% of the portfolio.
---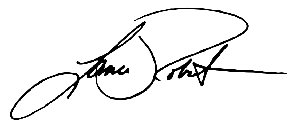 Lance Roberts is a Chief Portfolio Strategist/Economist for RIA Advisors. He is also the host of "The Lance Roberts Podcast" and Chief Editor of the "Real Investment Advice" website and author of "Real Investment Daily" blog and "Real Investment Report". Follow Lance on Facebook, Twitter, Linked-In and YouTube
Customer Relationship Summary (Form CRS)
> Back to All Posts