In our ongoing efforts to continually upgrade and improve SimpleVisor for you, the following changes are now complete.
The backend has been upgraded with the latest backend python libraries and databases. There are no visible changes, but it makes the front user experience smooth with faster execution of complex calculations.
Major Features: Strategy Builder and Strategy Ideas. (BETA TEST)
Single stock or ETF strategy ideas can be built and saved by Lance and Mike for users to start exploring and experimenting with popular trading strategies. We only have a few indicators at the moment, but will be adding many more to pick and choose from very soon.
Users can make their own strategies with available indicators by mixing and matching buy and sell conditions. Users of strategy builders can test their hypotheses and hunches about trading strategies in a no-code environment. Any missing indicators can be added on request.
Minor Improvements:
– Updated Charting Functionality.
– TPA posts follow the design theme as for other blogs and commentary
Please send feature addition or upgrade requests to support@simplevisor.com
---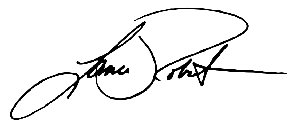 Lance Roberts is a Chief Portfolio Strategist/Economist for RIA Advisors. He is also the host of "The Lance Roberts Podcast" and Chief Editor of the "Real Investment Advice" website and author of "Real Investment Daily" blog and "Real Investment Report". Follow Lance on Facebook, Twitter, Linked-In and YouTube
Customer Relationship Summary (Form CRS)
> Back to All Posts