Written by Lance Roberts, Michael Lebowitz, CFA and John Coumarianos, M.S. of Real Investment Advice
As we head into the next decade, this complete set of articles delves into the fallacies of always owning stocks for the long run (aka "buy and hold" and passive strategies). Given that market's cycle over time, it is important to understand how markets, and investing actually work, the impact on your wealth, and what you can do about it.
This series of articles will cover the following key points:
"Buy and Hold," and other passive strategies are fine, just not all of the time
Markets go through long periods where investors are losing money or simply getting back to even
The sequence of returns is far more important than the average of returns
"Time horizons" are vastly under-appreciated.
Portfolio duration, investor duration, and risk tolerance should be aligned.
The "value of compounding" only works when large losses are not incurred.
There are periods when risk-free Treasury bonds offer expected returns on par, or better than equities with significantly less risk.
Investor psychology plays an enormous role in investors' returns
Solving the puzzle: Solutions to achieving long-term returns and the achievement of financial goals.
Spot what's missing: A compendium of investing wisdom from the world's greatest investors.
---
---
---
---
---
---
---
---
---
---
---
---
---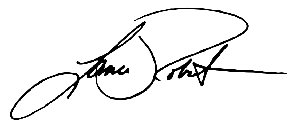 Lance Roberts is a Chief Portfolio Strategist/Economist for RIA Advisors. He is also the host of "The Lance Roberts Podcast" and Chief Editor of the "Real Investment Advice" website and author of "Real Investment Daily" blog and "Real Investment Report". Follow Lance on Facebook, Twitter, Linked-In and YouTube
Customer Relationship Summary (Form CRS)
> Back to All Posts