Portfolio Trade Alert For November 29, 2021
Top 10-Buys and Sells From TPA Research
Click on RIAPro+ today to add TPA Research to your subscription for just $20/month.
November 22, 2021
*** Portfolio Trading Alert *** – Equity Model Only
We sold Verizon (VZ) in the equity model this morning for tax-loss harvesting. We have a lot of gains to offset this year from profit-taking. While we like Verizon fundamentally, particularly the 4% yield, we think it could continue to trade weaker over the next couple of weeks as mutual funds and professional managers do the same. We will likely buy it back in a month as it should benefit from the infrastructure bill and a potential shift to value next year.
Sell 100% of Verizon (VZ)
---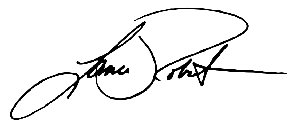 Lance Roberts is a Chief Portfolio Strategist/Economist for RIA Advisors. He is also the host of "The Lance Roberts Podcast" and Chief Editor of the "Real Investment Advice" website and author of "Real Investment Daily" blog and "Real Investment Report". Follow Lance on Facebook, Twitter, Linked-In and YouTube
Customer Relationship Summary (Form CRS)
> Back to All Posts