Trade Alert For SimpleVisor Automated Account Models
Given the deeply oversold condition of the bond market, as shown in the chart below, we are buying 1/2 of our model bond holdings with the anticipation of buying the other half on any further decline. As shown, there have only been a few points historically where bonds were this oversold and they have all been very good opportunities to be a buyer.
We are also adding 50% of our gold position due to its potential breakout and the triggering of a MACD buy signal. Equities are currently still working off the previous overbought condition, so we will add the equity sleeve to the portfolio on the next buy signal.
SimpleVisor Onboarding Model
Buying 50% of target portfolio weight of TFLO, IEF, and TLT.
Buying 50% of target portfolio weight of GLD
---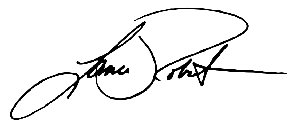 Lance Roberts is a Chief Portfolio Strategist/Economist for RIA Advisors. He is also the host of "The Lance Roberts Podcast" and Chief Editor of the "Real Investment Advice" website and author of "Real Investment Daily" blog and "Real Investment Report". Follow Lance on Facebook, Twitter, Linked-In and YouTube
Customer Relationship Summary (Form CRS)
> Back to All Posts